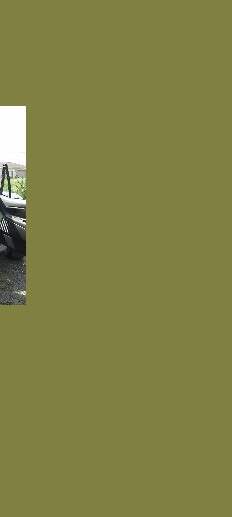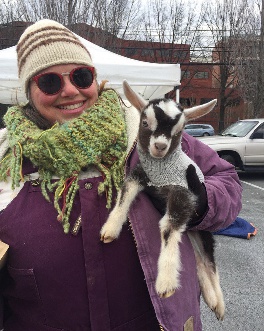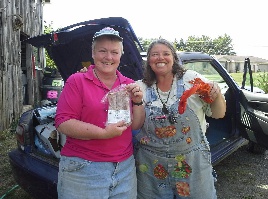 ©
Copyright 1988-2018 Sandra Kay Miller- All rights reserved.

"Sandra is a great farmer and cook, one of my absolute heroes."
Marge Kilkelly
Co-owner of Dragonfly Cove Farm and former Democratic State Legislator of Maine currently serving as Senator Angus S. King Jr."s Senior Policy Advisor

Born and raised in the Cumberland Valley of Pennsylvania, Sandra struck out for California straight out of high school. Formally educated in geology and anthropology, she also rolled up her sleeves and dug her hands into what was to become the birth of the farm-to-table, support your local farmers movement. Along the way, she did some time digitalizing offshore oil rigs, and networking and securing international companies' communication systems through emerging technologies. But eventually she broke out of her cubicle, cast off her cables and now follows her passion for great meals by digging in the dirt, raising food, writing about it and inspiring others to follow in her boot tracks.

An Experienced Leader

Sandra has served on the Board of Directors/Steering Committee of the following organizations. She has since stepped down from all her leadership obligations to focus on her farming and her writing
.




• American Goat Federation
• Govornor's Food Safety Council
• Pennsylvania Association for Sustainable Agriculture (Lifetime Member)
• PA Women's Agricultural Network (Penn State)
• Pennsylvania Meat Goat Producers Association
• Pennsylvania Farmstead & Artisan Cheese Alliance
• Farmers on the Square Farmers Market
• Buy Fresh, Buy Local





In addition to hands-on farming, Sandra is a dynamic writer and speaker who enjoys sharing her knowlege and experience with others.
Links to Sandra's works.

WRITING

SPEAKING PRESENTAIONS

AWARDS
2017 PA-WAgN Wagoner Award
"Drives PA WAgN forward by exemplifying PA-WAgN's goal to encourage and support women in agriculture by increasing the number of women farmers through her generous mentoring of new farmers, service to organization boards such as PA-WAgN, her talent in writing about farming and her many presentations at conferences and events."